Friends! Supporters! Please pardon the radio silence while we've been cranking frenetically to get the movie made. Conducting such an ambitious project with a tiny budget means that we all work on Tube with one hand while also keeping the lights on with the other. Our lovely crew is pushing hard to ready the trailer for release in time for the Siggraph conference next week, which five of Tube's artists (Bassam, Pablo, Hanny, Francesco, and Bing-Run) will take a few days out to attend. We look forward to seeing some of you there!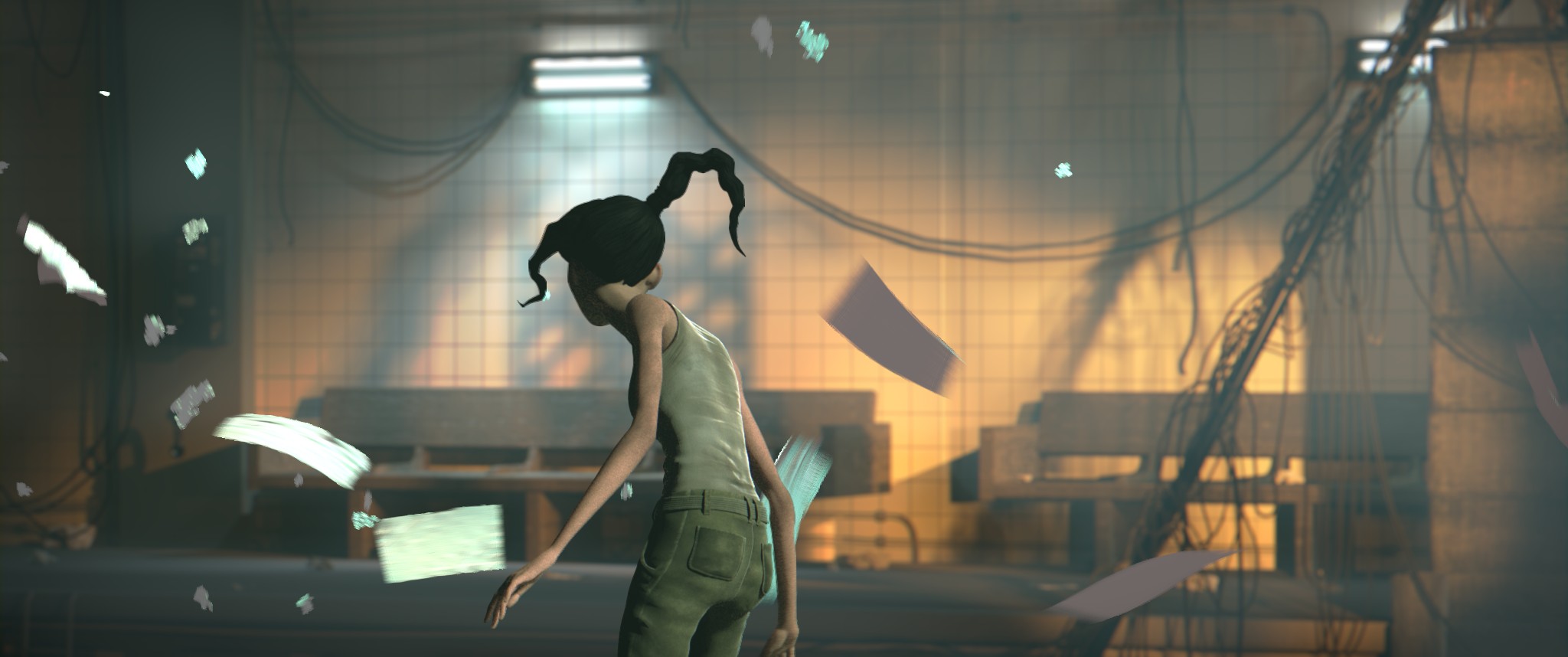 To whet the appetite, here are a few render tests from the work that's been in-progress, as well as a fast look at some of what's been happening:
Between inescapable bouts of his trademark rigging, Bassam's screens are full with a mix of directing, project management, shading tasks, time-lapse animation, pipeline coding, and more. As scenes develop and renders come off the farm, Bassam and Fateh, Tube's writer/producer, are also making the late day shot and edit decisions that bring all the pieces together. In the process, we're excited to be planning for things like sound design and distribution.
Art director Pablo Vazquez has rejoined us in Massachusetts for the northern summer, and is busy running the lighting and shading pipelines, compositing, and making gorgeous render tests that are extremely distracting to anyone trying to work while sitting next to him *cough*. By nights and weekends, he and Francesco turn the dining-and-laptopping room into a hotbed of furious industry as they've been developing and promoting Blender Network, refactoring blender.org, converting Caminandes to 4K, and building still another new project soon to make public.
Francesco Siddi, who many will remember from Tears of Steel, Caminandes, and this cool thing also joins our local crew this summer as awesome all around generalist/TD/project manager. He's been finishing up the last missing layouts, poking Bassam to make some helpful automations, and valiantly cleaning up the hairy library files that nobody else wants to touch. He's put Tube on the Attract management software in development since Mango/ToS, and in fact added some features Bassam requested to better track Tube's epic production.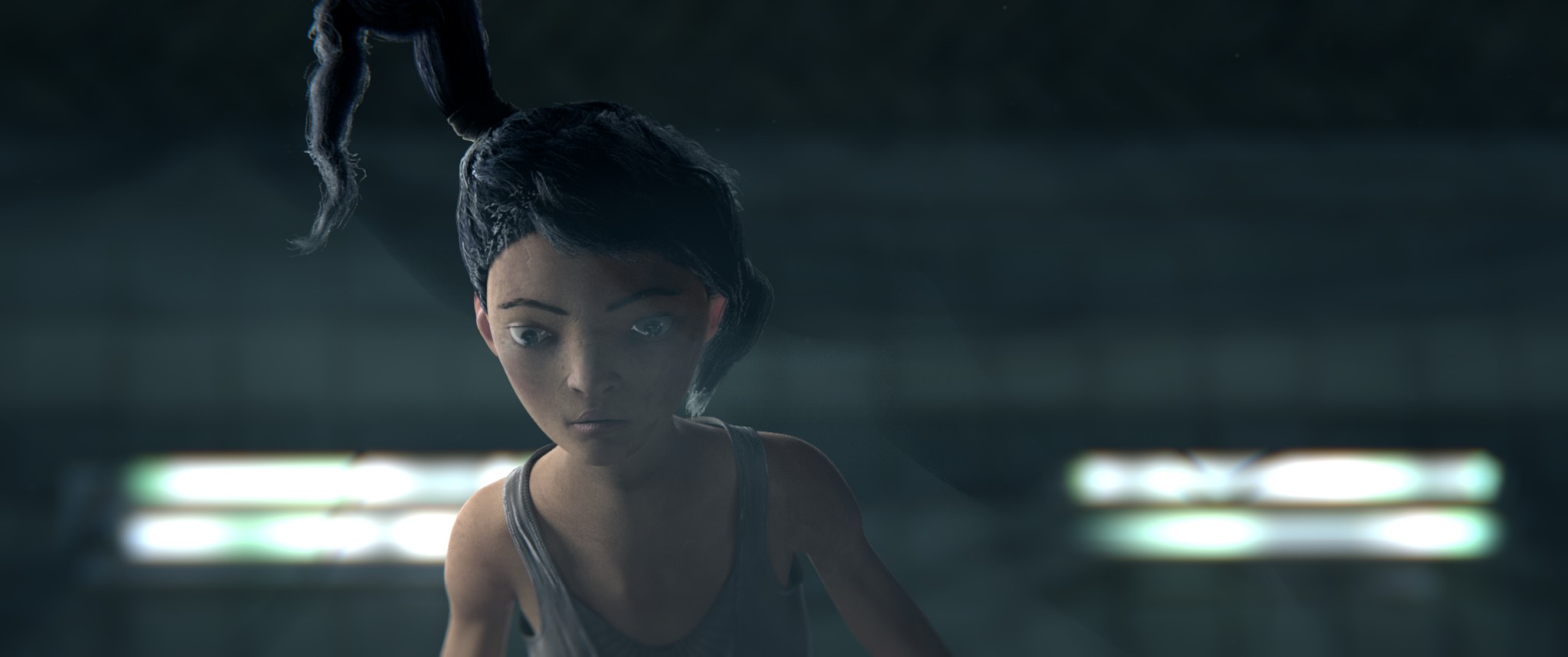 A great group of super-talented artists and interns have joined our local crew both visiting from abroad and online.
We're very happy for the addition of lead environment artist Nicolò Zubbini (Tears of Steel), who is a real pleasure to work with, and has been cleverly applying his experience in architectural shading and Cycles rendering to the special challenge of designing animated textures suitable for time-lapse. He is producing materials for entire sets that have a single slider to control their 'aging', and he's published some thoughts on his approach to shading since Mango in this video.

Dimetrii Kalinin heads up organic modelling and texturing, working in high poly for some extremely challenging models that require design, sculpting and modeling chops, extensive anatomical detail, and an artist's eye. His work is incredibly impressive, and he somehow produces things in a weekend that would take anyone else ages to do.
Xiaohan "Hanny" Lu has been with us as an intern generalist since before her graduation from Hampshire College, where the Tube production is based. She has contributed a bit of rigging, modeling, and simulation but especially excels as a lighter, applying her technical skill and cinematic sensibility to several shots for the Tube project, which you can get a peek at in her demo reel.
We've had the benefit of amazing animators Gianmichele Mariani, Sarah Laufer, Beorn Leonard, Tal Hershkovich, Karen Webb, Jarred de Beer, Virgilio Vasconcelos, Nathan Vegdahl, Luciano Munoz, Matt Bugeja, and Chris Bishop — who also acts as our invaluable animation supervisor — about all of whom more should soon be said.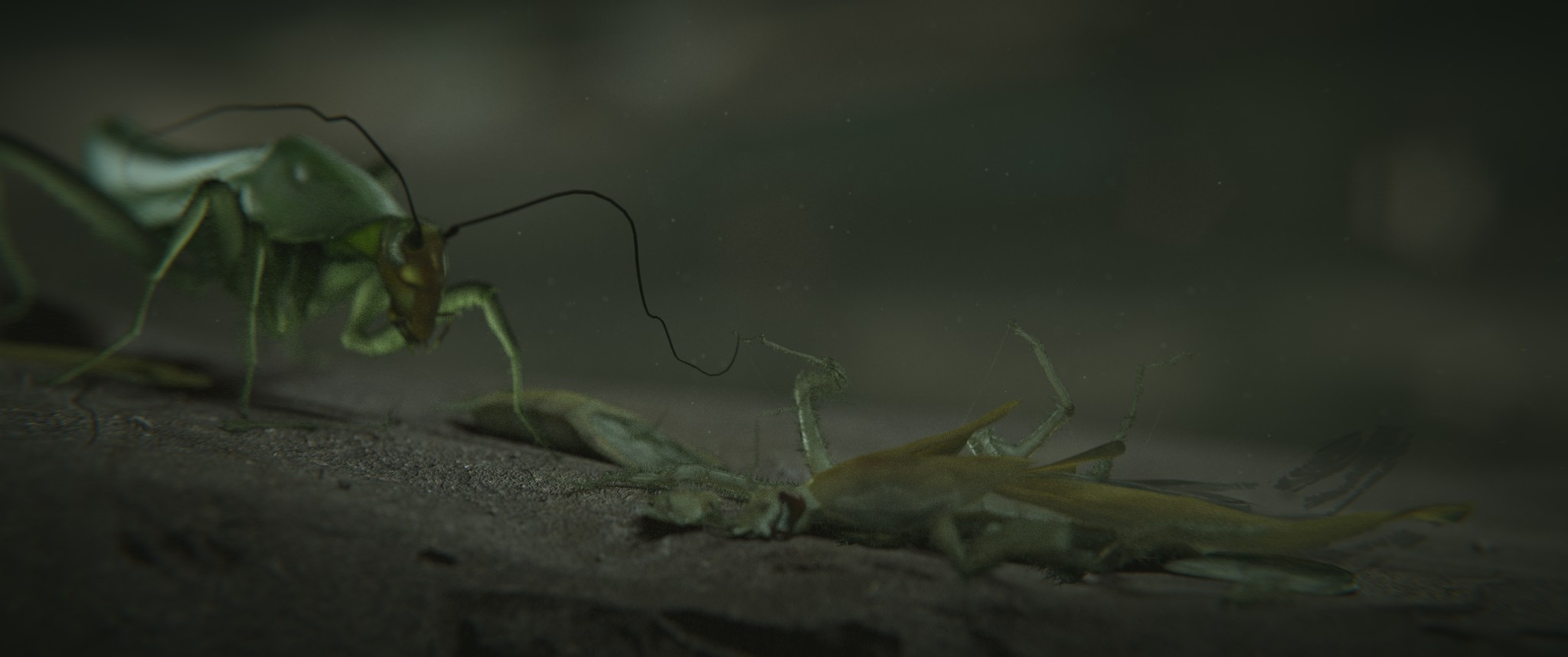 Participating artists and interns Hassan Yola, Christine Stuckart, Davide Maimone, Aislynn Kilgore, Samah Majadla, Connie Hildreth, Ike Aloe, Arindam Mondal, Jeenhye Kim, Lukas Zeichmann, Rachel Creemers, Jake Wisdom, Tim Carroll, Nora Jenny, Pere Balsach, Davide Maimone, Milan Stankovic and others have all made great contributions that we'll be talking about in future. This summer Jiang Bing-Run, a young animator visiting from Taiwan, is proving a great asset in tackling Tube's crowd sequence.
In the upcoming weeks we have a number of exciting announcements and releases planned, so keep an eye out for more!