Since Dimetrii just posted his eye material and texture, I thought I'd show this quickie test of the eye rig – missing such things as eyebrows, eyelashes and that insane little membrane on the inside corner by the tear duct.
The rig features two directional controls, a track-target and an on-face widget, that can be used separately or together, a pupil dilator, controllable eyelids that mimic muscle motion but also have a limited vertical track with the eyeball, and an even more limited horizontal one, and a deformational lattice that allows the non-spherical eye to 'push' the skin around it. I may add a shrinkwrap to the inner eyelid to make sure it stays on the surface.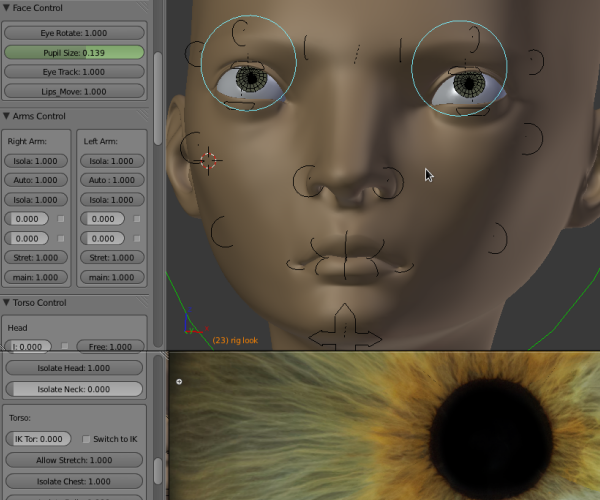 Finally, I'd like to thank everybody who, in an idle moment, took a video camera to their eye and posted it on youtube. Viva la crowd-sourced reference!