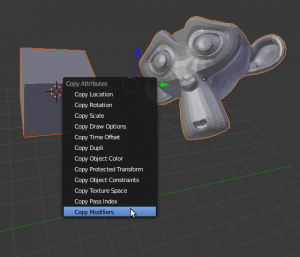 Sorry for the lack of Updates, things have been a bit hectic. Will return to Tube news soon. In the meantime, I updated the copy menu script to the Blender 2.5 Add-on system. To install, download the script, and extract it. Go to File->User Preferences->AddOns, Press Install new addon, browse to where you extractedit and select it. Then press 'enable add-on' next to the new '3D View: Copy Menu' Add on. I've uploaded this to the Python contribution tracker, so it has a slim chance of being an official part of Blender.
EDIT: you can now download directly form blender-extensions SVN, and it will always be up to date
https://svn.blender.org/svnroot/bf-extensions/contrib/py/scripts/addons/space_view3d_copy_attributes.py
CTRL-C now gives you the copy active to selected menu. Don't forget to save user preferences if you want to keep it enabled!