BREAKING NEWS! Chris Monson and teldredge posted working versions!( bdancer also, but the link didn't work ) Thanks to all of you, send me your name as you would like it to appear in credits. Thanks to everyone else with help and suggestions.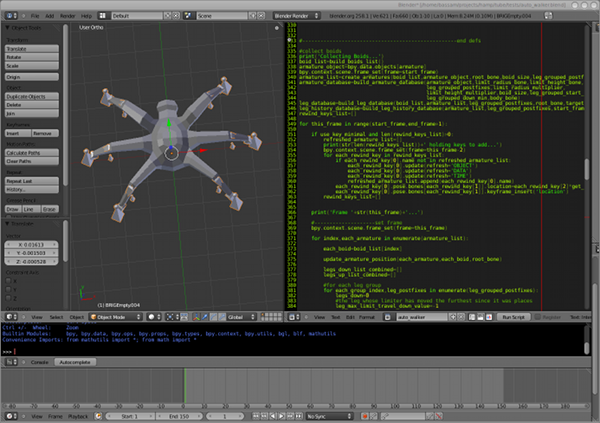 Hey folks. a while back Josh Wedlake wrote a script for autowalking, which we would need to put together crowd scenes of cockroaches in the subway. The time has come where we're actually doing the animation parts, but unfortunately, massive changes to the API have rendered the script non-functional. Josh is currently deep into his graduation animation project, and I'm swamped with many tasks, rendering the time for understanding and fixing the script out of my reach for the moment.
Tal came up with the idea of putting out a public call instead of a in-list internal one, since the script is pretty self-contained. Most of the incompatibilities stem from changes to mathutils. I've made a stab at fixing things, but there's a lot left, and it's possible I've done the wrong thing, since I don't fully understand his code 😉 so script still doesn't work. If you're game download the .blend and give it a go! as a bonus, you'll get a (mostly) walking (get it?) autowalker, and your name in the credits. Download here.