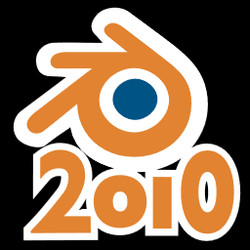 Sorry for the long hiatus! Work happened, but rest assured the project is still going strong. Plenty of stuff has been going on behind the scenes, and I'll have updates, new members, and more up soon.
In the meantime, I'll be going to Amsterdam for Blender conference tomorrow! There will be a tube presentation on Sunday at three thirty in the Salon, I hope to see some of you there. I'll be demoing rig/ scripting work, our summer and current interns (not all of them) will be there, and I will be recruiting interested Blenderheads to the project.
If you read this and you are coming, comment below and we can have a beer/chat/snack at the conference. See you in Amsterdam!