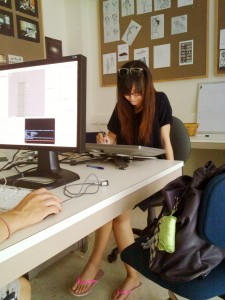 Hi everyone,
I am Becky!!!!!    I am a Hampshire College student and I come from Guangzhou, China. My first summer in the States is actually pretty cool! We work hard during the day, but also hang out after work: movies, "swimming", parties, and frozen yogurt of course.  😀
Since the beginning of summer, I've been working on some concept art and animatics . It is exciting to experience how initial ideas develop to fruition, which includes lots of contribution from different intellectuals. For quite a while, we have been tweaking our main character Gilgamesh' s model sheet, to make it awesome for 3D modeling. I also have been working on Gilgamesh's clothing design with Fateh and Redo(from Argentina)!   So finally, here we go! Check out our Gilgamesh. 😛
And, here are some of the animatics that I have been working on lately.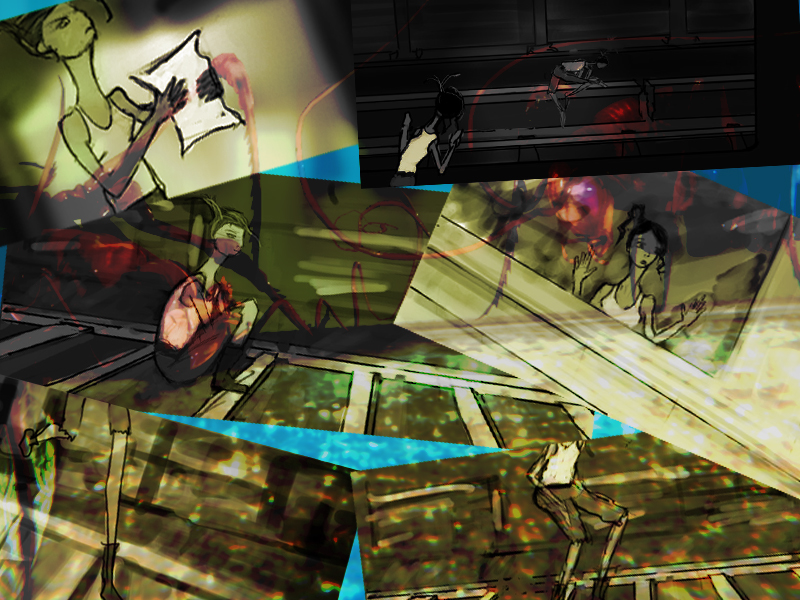 And Soon we will be moving on to creating the animatics for time lapse sequences and other concepts. Yay!
So hot today,I almost melted.   o_O||
So, stay cool, guys!!    😛
Bye !!!!